Opknoping LED-lichtbakborden zijn gemakkelijk waarneembaar door uw gasten en verbeteren hun vermogen om door de bedrijfsruimte te navigeren. Goed uitgevoerde interieurgidsen en bewegwijzering, of gerichte hangende lichtbakborden kunnen uw decor toevoegen en het voor klanten, bezoekers en verkopers, en zelfs werknemers, gemakkelijk maken om locaties in uw gebouw of complex te vinden. Met Smart Sign kunnen uw hangende lichtbakborden perfect bij uw plek passen. Al onze hangende LED-lichtdozen voldoen aan de EU-normen en worden geleverd met 3 jaar garantie.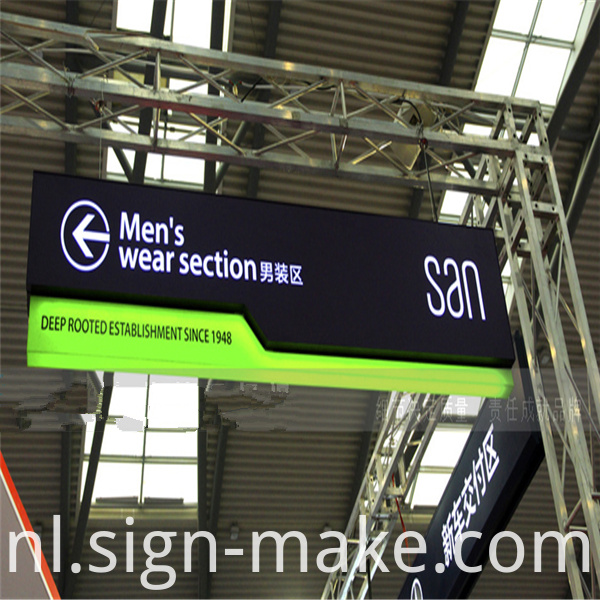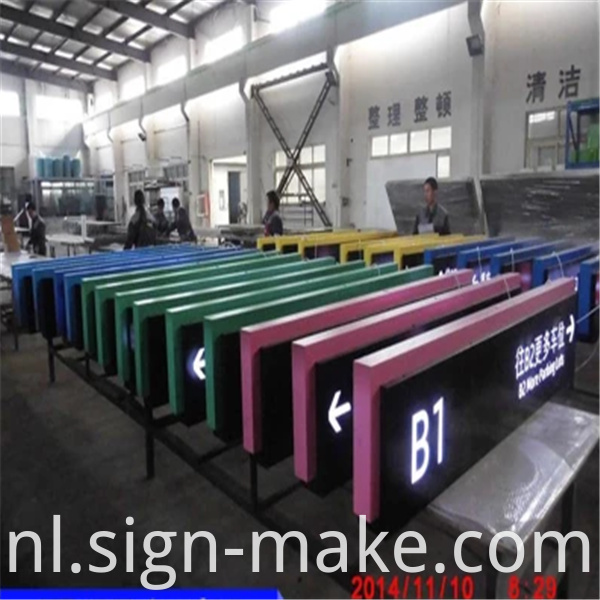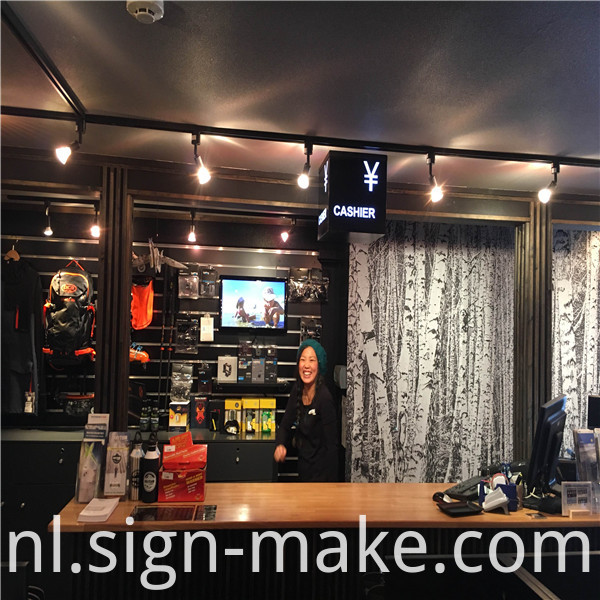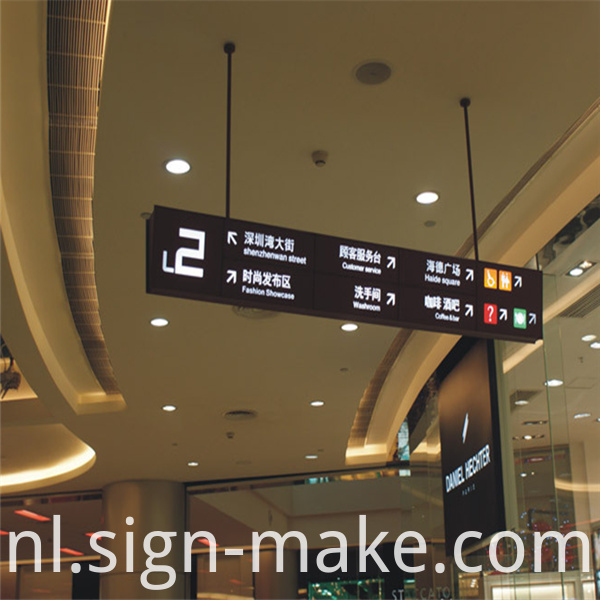 Waarom Smart Sign
Je bord staat voor je smaak. De klanten zullen uw winkel schatten op de borden die u heeft. Volgens het relevante onderzoek begon tot 70% onsuccesvolle bedrijf met de ongepaste tekens. Een goed en juist teken, is niet alleen een symbool van uw winkelnaam, maar praat 24 uur per dag voor u!
Onze klanten zijn toegewijd om onze klanten de volledige service te bieden voor het ontwerpen en produceren van de borden voor hun bedrijf. Smart Sign is altijd uw eerste keuze met uitstekende technieken en concurrerende prijzen. Smart Sign is opgericht in 2001 in Shenzhen, China, en heeft een hoge snelheid ontwikkeld in de signage fabricage-industrie, wij zijn een professionele fabrikant van allerlei soorten tekens, waaronder LED-borden, LED-kanaalletters, metalen letters, acrylbrieven, verkeersborden, verkeersborden, veiligheidsteken, richting gerichte lichtbakentekens, LEIDENE tekenborden, uitgangsteken, metaalteken, lichte doos, pylontekens enz. hangen. Onze producten exporteren wereld wijd met inbegrip van de VS, Canada, Australië, Doubai, Saudi-Arabië, Azië, Afrika, Zuid-Amerika en eurolanden. Nu hebben we meer dan 5.000 vierkante meter fabriek en 70 medewerkers om u one-stop-sign-service te bieden op allerlei verschillende borden.
Slim teken, verlichting van uw merken!
Fabriek en faciliteiten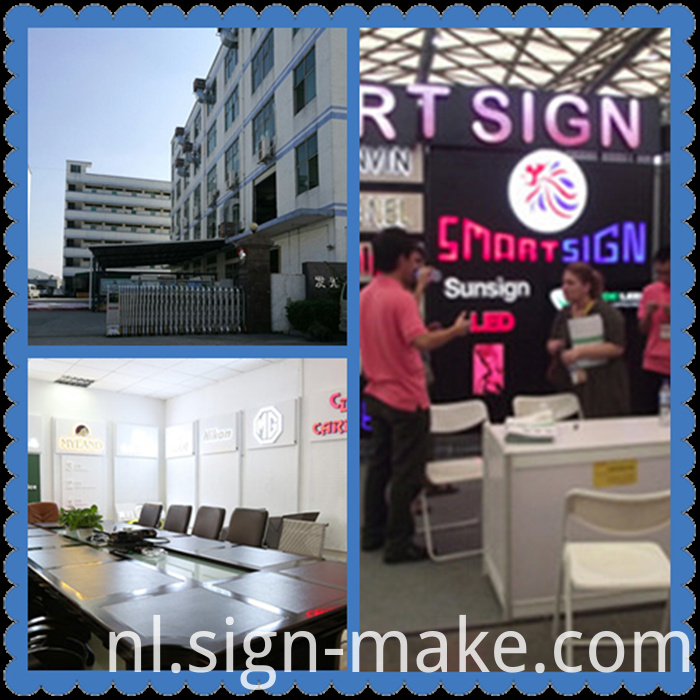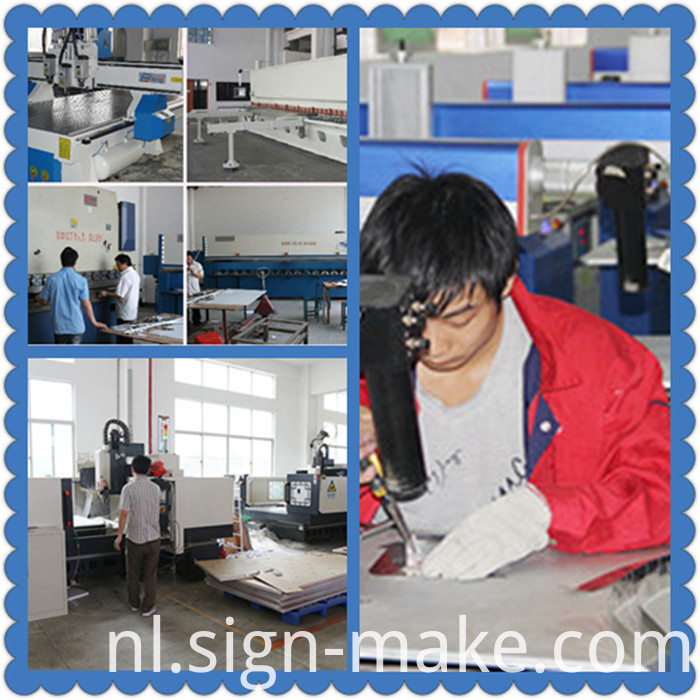 certificaten

Verpakken en verzenden
Product Categorie : Opknoping directionele lichtbak tekenen