Dit "APPLE" -logo is RGB-kleuren, zowel aan de voorkant als aan de zijkanten verlicht LED-kanaalsymbool. De voorkant is van een kapdop en de zijkanten zijn laser hol gesneden mazen. Het complete bord wordt verlicht door programmeerbare RGB LED-modules waarvan de 7 kleuren steeds veranderen. De kleurwisselsnelheid wordt beheerd door een controller. Een teken als dit zal de aandacht van veel klanten trekken en veel bijdragen aan de verkoop!
Al onze programmeerbare LED-lettertekens voldoen volledig aan de EU-normen en worden geleverd met 3 jaar garantie.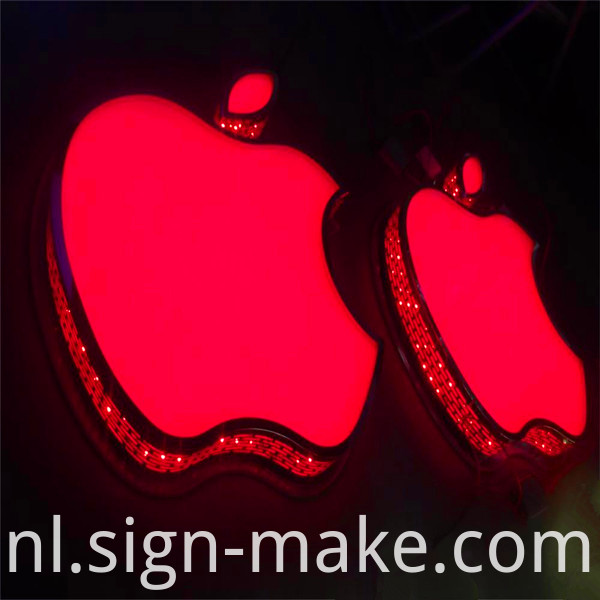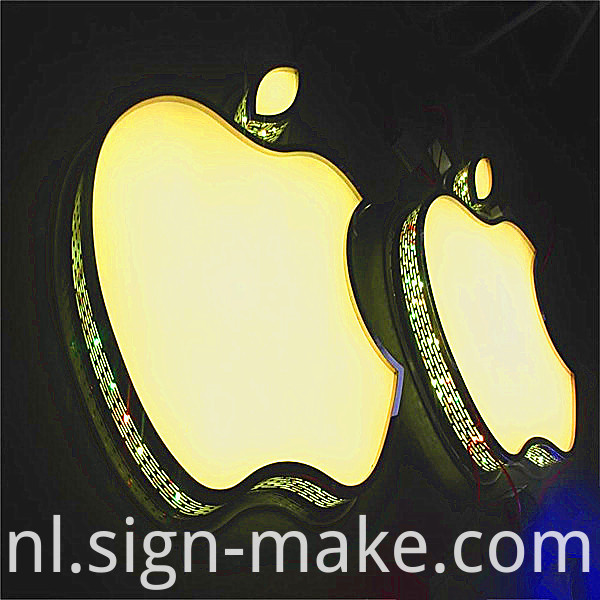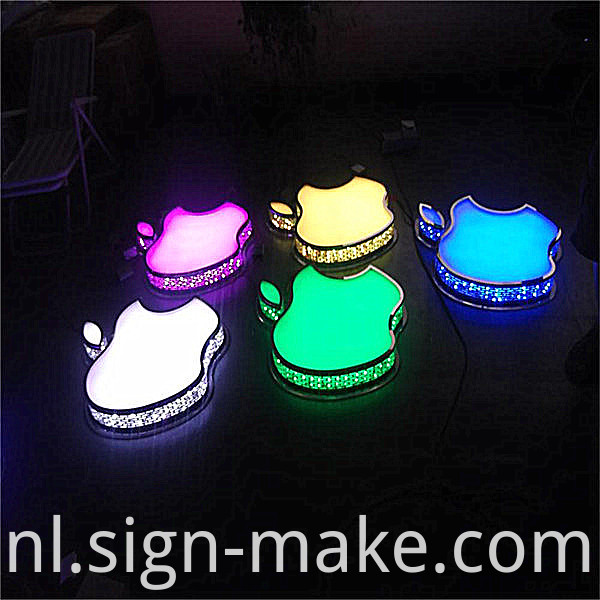 Elke letterstijl of kleuren (raadpleeg Pantone-kleurenkaart)
Retourneren van roestvrij staal of aluminium van 2 "tot 10"
RVS of aluminium steunen
LED-verlichting
CE, RoHS, SGS, UL-gecertificeerde LED en vermogens
110-240V input, 12V output

We bieden op maat gemaakte specificaties op basis van uw project.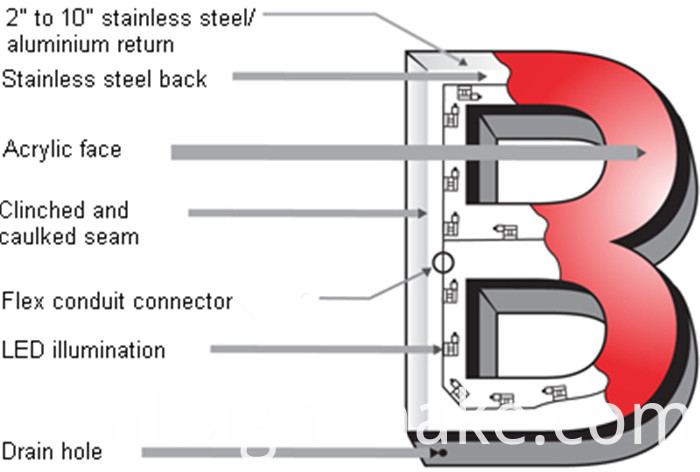 VOORAANZICHT
ZIJAANZICHT FLUSH MOUNT
Waarom Smart Sign
Het Smart Sign-bedrijf heeft zich sinds 2007 toegelegd op het aanbieden van een volledig assortiment led-signaleringsproducten aan onze klanten. De afgelopen tien jaar hebben we de meest bekende merken bediend, zoals SAMSUNG, LV, BURBBERY, PRA DA, APPLE, HUAWEI, G-STAR , Tiffany & Co., Mitsubishi, Hitachi, Toyota, Ford, Mercedes, BMW, Land Rover, Audi, Haier, Citibank, Panasonic, Swatch enz. Al onze tekenproducten voldoen volledig aan CE, UL, SGS, RoHS-toepassingen en wij bieden 3 jaar garantie. We exporteren wereldwijd naar Noord-Amerikanen, Zuid-Amerikanen, Europa's, Azië, het Midden-Oosten en Afrikaanse landen. De jarenlange ervaring in de signage-industrie leert ons dat "Quality Determines All" en "Cheap prices never never further" zouden zijn!
Wij zijn een professionele manufacutrer van alle soorten signage producten, waaronder LED-borden, LED-kanaal letters, metalen letters, acryl letters, verkeersbord, verkeersbord, veiligheidsteken, uithangbord, afrit teken, metalen bord, lichtbak, pylon borden, hotel borden en ADA-brailler-borden enz. Nu hebben we meer dan 5.000 vierkante meter fabriek en 70 medewerkers om u one-stop-sign-service te bieden op allerlei verschillende borden.
Maak een SMART SIGN en verlicht uw merken!
Fabriek en faciliteiten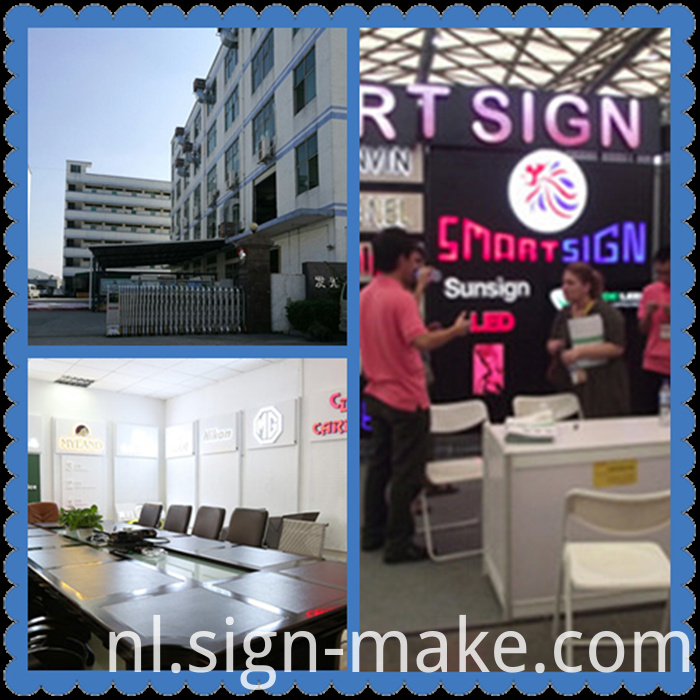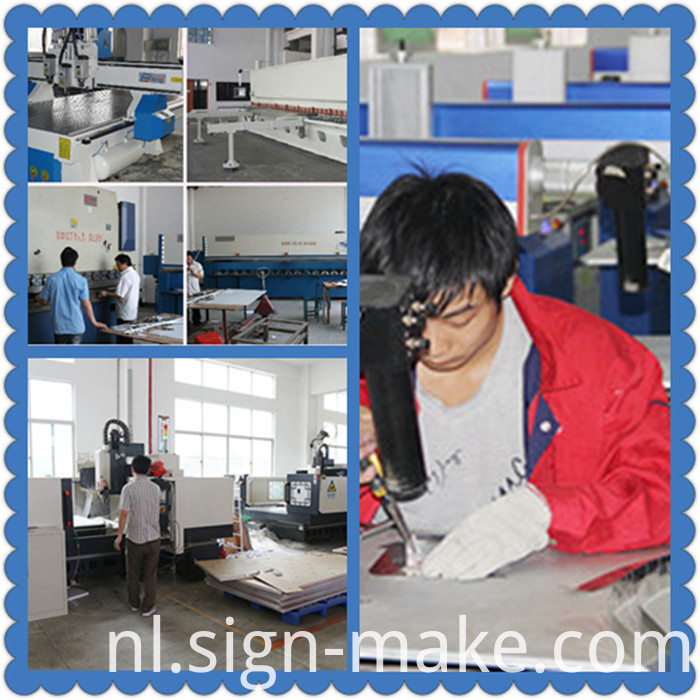 certificaten

Verpakken en verzenden
Product Categorie : LED Letters > Voorzijde verlicht LED Letters