Dit vriendelijke letterteken combineert de voor- en achterkant verlicht (achtergrondverlichting). De terugkeer van de letters is van roestvrij staal / aluminium; het gezicht is van polycarbonaat en de achterkant staat open voor de LED die oplicht naar de muur. Om een ​​dergelijk letterteken op uw etalage buiten te plaatsen, geeft dit veel meer impact op de potentiële klanten in vergelijking met de enkelvoudige of omgekeerde verlichte letterborden. Normaal gesproken zijn dit soort lettertekens gemonteerd op de raceway-methode. Als je op zoek bent naar een uniek letterteken, dan is dit misschien wel de juiste. Al onze ledkanaalletters voor buitenshuis zijn volledig conform de EU-normen en worden geleverd met 3 jaar garantie.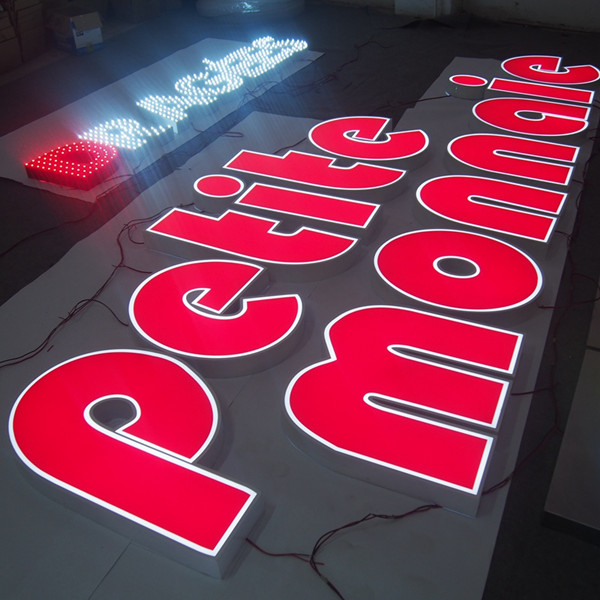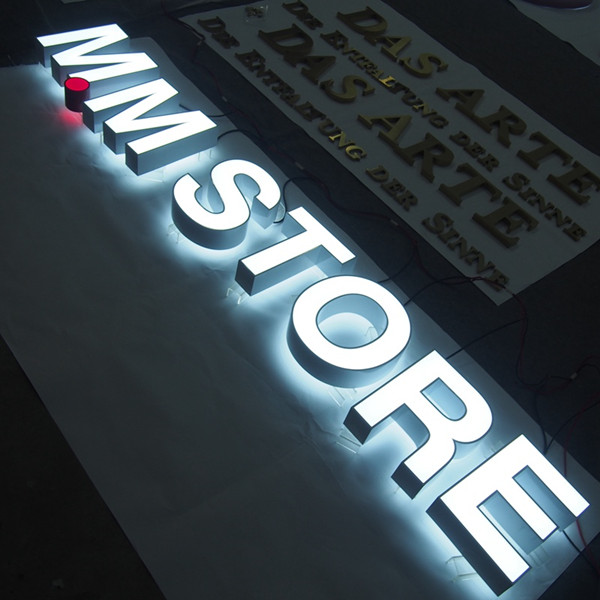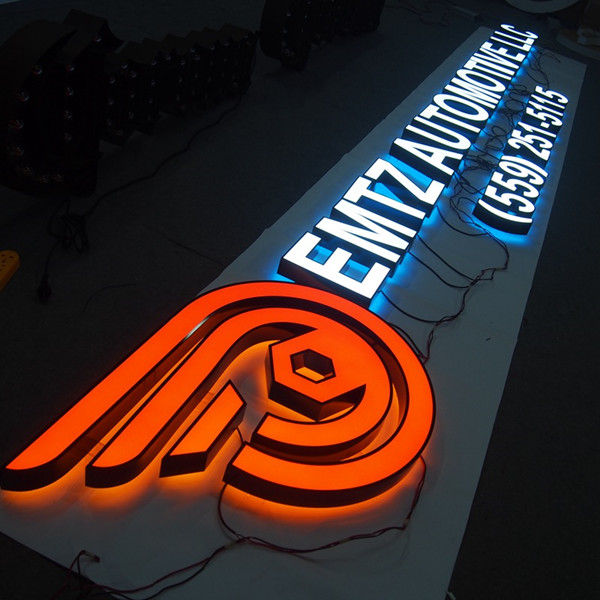 Elke letterstijl of kleuren (raadpleeg de Pantone-kleurenkaart)
Retourneren van roestvrij staal van 2 "tot 10"
Roestvrij stalen ruggen
Zowel de voorkant als de achterzijde branden (halo verlicht) LED kanaal lettertekens
Waterdichte LED-verlichting
CE, RoHS, SGS, UL-gecertificeerde LED en vermogens

We bieden op maat gemaakte specificaties op basis van uw lettertekenproject.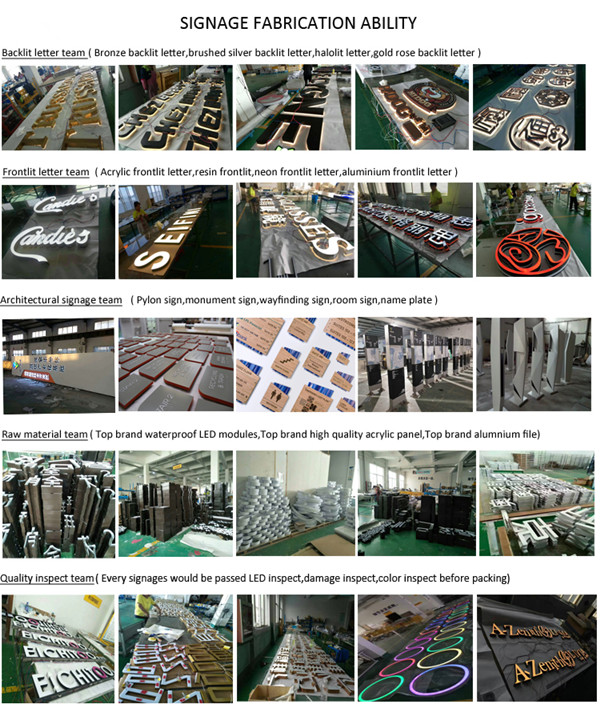 Waarom Smart Sign
Je bord staat voor je smaak. De klanten zullen je winkel schatten op de borden die je hebt. Volgens het relevante onderzoek begon tot 70% onsuccesvolle bedrijf met de ongepaste tekens. Een goed en juist teken, is niet alleen een symbool van uw winkelnaam, maar praat 24 uur per dag voor u!
Onze klanten zijn toegewijd om onze klanten de volledige service te bieden voor het ontwerpen en produceren van de borden voor hun bedrijf. Smart Sign is altijd uw eerste keuze met uitstekende technieken en concurrerende prijzen. Smart Sign is opgericht in 2001 in Shenzhen, China, en heeft een hoge snelheid ontwikkeld in de signage fabricage-industrie, wij zijn een professionele fabrikant van allerlei soorten tekens, waaronder LED-borden, LED-kanaalletters, metalen letters, acrylbrieven, verkeersborden, verkeersborden, veiligheidsteken, uithangbord, uithangbord, metalen bord, lichtbak, pyloon etc. Onze producten exporteren wereldwijd, waaronder de VS, Canada, Australië, Dubai, Saoedi-Arabië, Azië, Afrika, Zuid-Amerika en de eurolanden. Nu hebben we meer dan 5.000 vierkante meter fabriek en 70 medewerkers om u one-stop-sign-service op allerlei verschillende borden te bieden. Slim teken, verlichting van uw merken!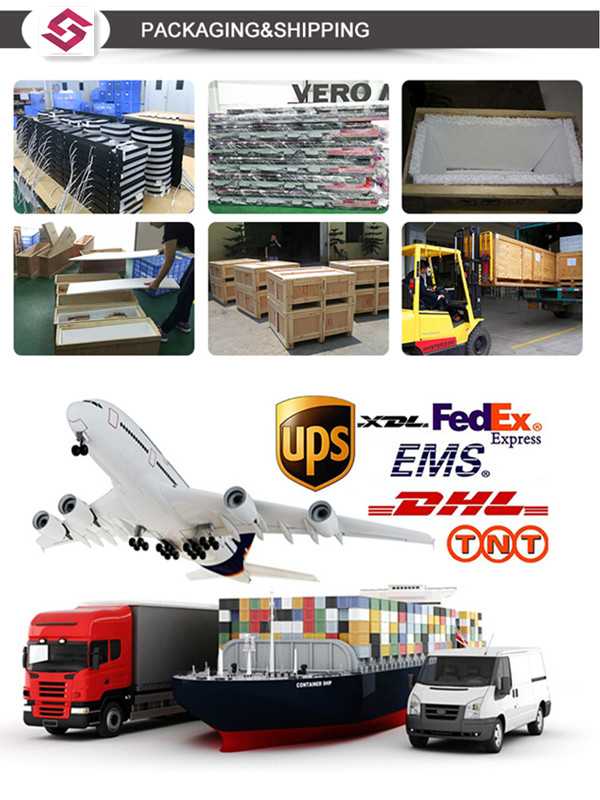 Product Categorie : LED Letters > Voorzijde verlicht LED Letters