Omgekeerd kanaal letters zijn vervaardigd met metalen gezichten en keert terug. De LED-verlichting schijnt uit de rug, wat een duidelijke lexaan achterklep is en voorkomt dat de vogels in de lettertekens nestelen. Reverse Channel LED-letters zijn de meest gebruikte signage en het is bewezen dat ze succesvolle marketingtools zijn, vooral voor diegenen die een prestigieus imago van hun bedrijf op prijs stellen. Al onze tekens met een omgekeerde kanaalbrief voldoen volledig aan de EU-normen en worden geleverd met 3 jaar garantie.
Bij Smart Sign bieden we de omgekeerde LED-kanaalletters in een breed scala van opties:
Elke lettertypestijl of aangepaste ontwerpen
Verschillende afwerkingen zoals gepolijste spiegel, penseel, Pantone kleuren geschilderd of elektrische plating kleuren
1 "tot 10" retourneert volgens letters van verschillende grootte
Alle led-kleuren zijn beschikbaar (witte, rode, blauwe, groene, gele of zelfs RGB-kleuren)
Maak Lexan-ruggen leeg om te voorkomen dat dieren zich in de letters van het achterwaartse kanaal nestelen
Geïnstalleerd op afstand met roestvrij staalstaven en bouten
1: 1 Meegeleverde sjabloon installeren
CE, RoHS, SGS, UL-gecertificeerde LED en vermogens

We bieden op maat gemaakte specificaties op basis van uw project.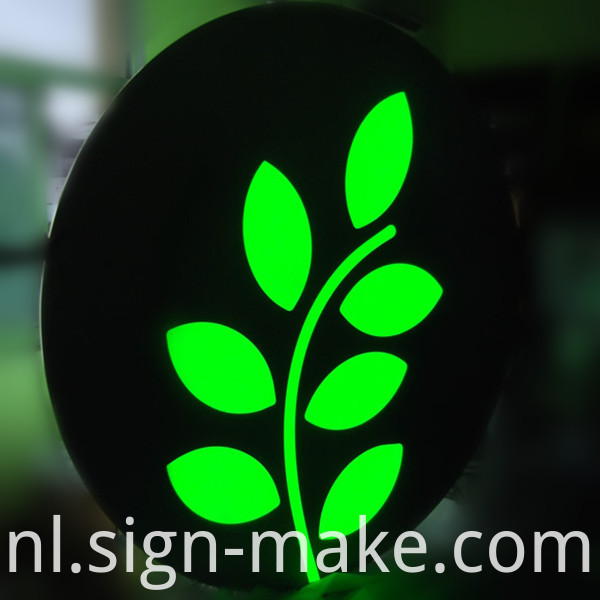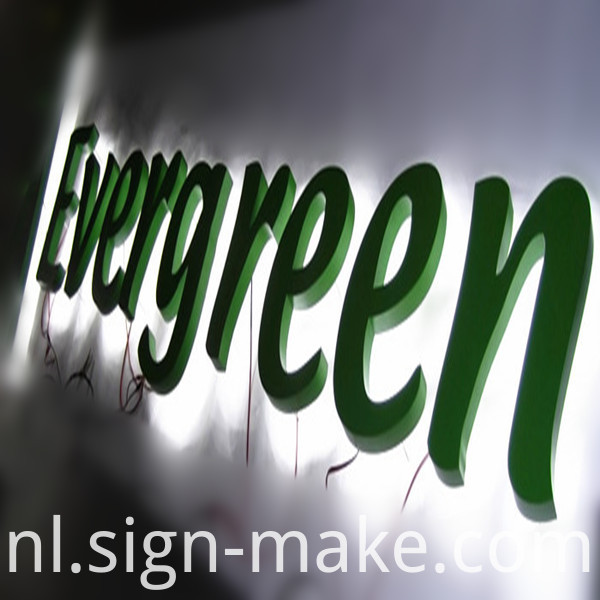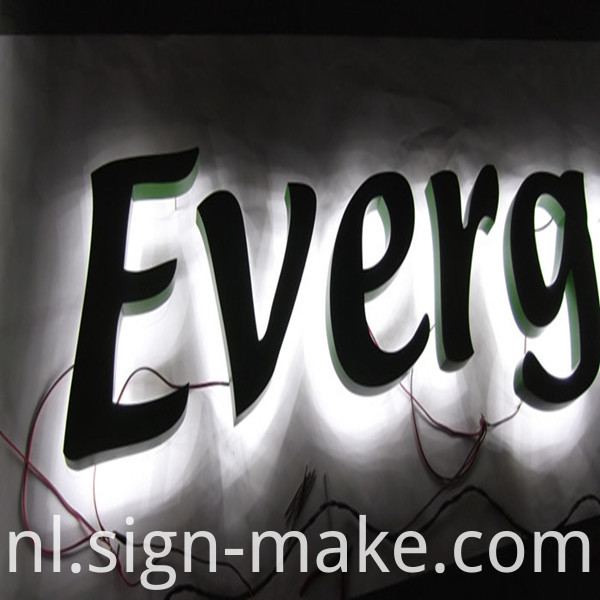 Structuren van Letter
Waarom Smart Sign
Je bord staat voor je smaak. De klanten zullen uw winkel schatten op de borden die u heeft. Volgens het relevante onderzoek begon tot 70% onsuccesvolle bedrijf met de onjuiste signalen. Een goed en juist teken, is niet alleen een symbool van uw winkelnaam, maar praat 24 uur per dag voor u!
Onze klanten zijn toegewijd om onze klanten de volledige service te bieden voor het ontwerpen en produceren van de borden voor hun bedrijf. Smart Sign is altijd uw eerste keuze met uitstekende technieken en concurrerende prijzen. Smart Sign is opgericht in 2001 in Shenzhen, China, en heeft een hoge snelheid ontwikkeld in de signage fabricage-industrie, wij zijn een professionele fabrikant van allerlei soorten tekens, waaronder LED-borden, LED-kanaalletters, metalen letters, acrylbrieven, verkeersborden, verkeersborden, veiligheidsteken, uithangbord, uithangbord, metalen bord, lichtbak, pyloon etc. Onze producten exporteren wereldwijd, waaronder de VS, Canada, Australië, Dubai, Saoedi-Arabië, Azië, Afrika, Zuid-Amerika en de eurolanden. Nu hebben we meer dan 5.000 vierkante meter fabriek en 70 medewerkers om u one-stop-sign-service te bieden op allerlei verschillende borden.
Slim teken, verlichting van uw merken!
Fabriek en faciliteiten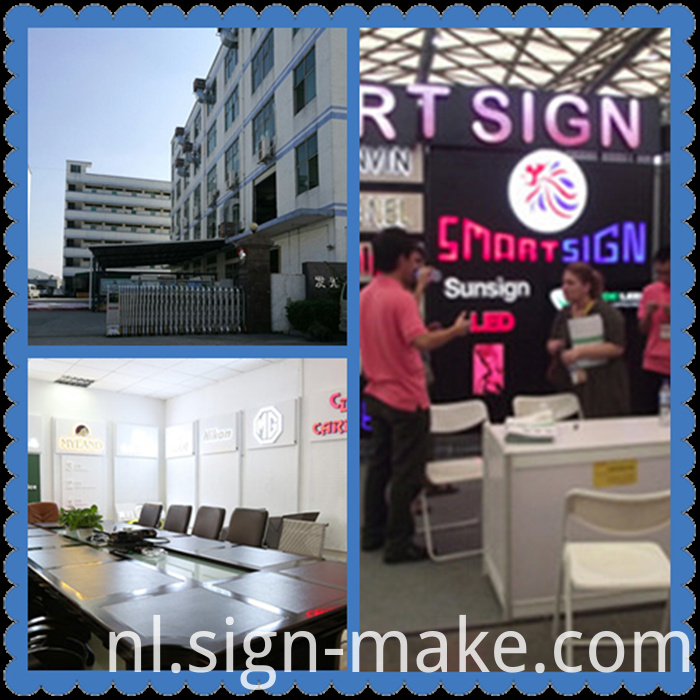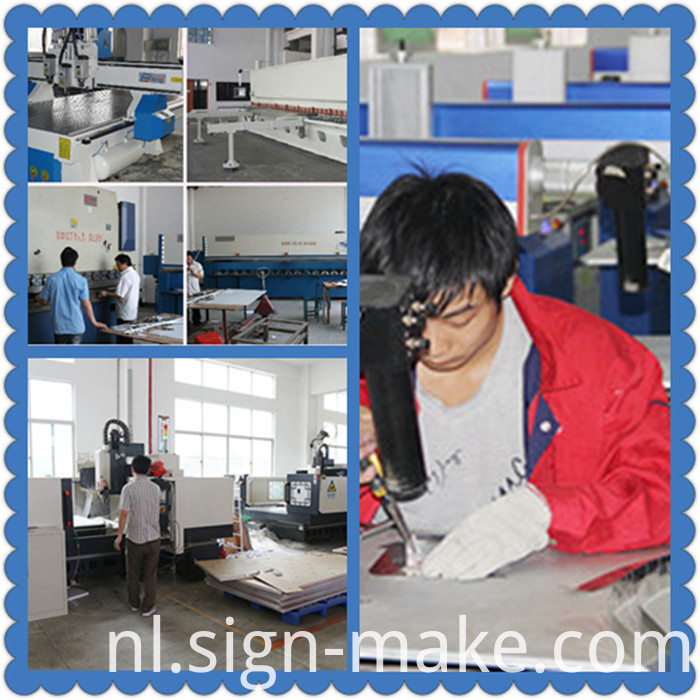 certificaten

Verpakken en verzenden
Product Categorie : LED Letters > Back-Lit (HALO) LED Letters